"What are you up to this weekend?" she asked with an ambivalent smile as she grabbed some cheese puffs from my cart. I'm sure she was expecting me to say something like "watching the game" or "mowing the lawn". I'm also sure it was a canned question she was instructed to ask everyone who reached her cash register as the work week came to a close. From the look on her face, I knew that my response was one she'd never heard before.
I was battling the clock as I raced to Trader Joe's after work to pick up some of the Little Dude's essential items. I had to be home at 5:00pm sharp and it was already just past 4:30. It would take me 15 minutes to get home which left me barely 10 minutes to get into the store, find everything on Mrs. Dude's list, and get back in the car. It was a steamy 99 degrees outside, which made everyone drag a little more than normal, but I had no time to spare.
I pulled out my iPhone and searched my notes for the needed items. Even though the list contained only a dozen or so items, I could barely remember my name that day let alone what flavor of yogurt I needed to find. My mind was understandably elsewhere.
I headed up the first aisle, grabbing the strawberry yogurt and some fruit snacks, then made a U-turn into the frozen aisle. Grabbing a few items without stopping the cart, I made another quick turn to find a few of the Little Dude's favorite items were out of stock. The clock was ticking so I headed to the last aisle to find the last two items on the list were also out of stock. I could feel my palms moisten as the anxiety caused by realizing I was out of time kicked in. The Little Dude would have to get by without his carrot applesauce for a few days.
I raced home for our last family dinner as we knew it. Everything seemed normal, but there was stress in the air. And Egg Drop Soup. We tried to keep things as normal as possible for the Little Dude that night. He knew what was going on, at least technically, but the extent to which he was able to process it is a mystery. After dinner, we took the dog for a walk, gave our almost-3-year-old his bath, read him some stories and put him to bed.
Mrs. Dude and I had a lot to finish and the clock was ticking. Would we have enough time? As I noticed a mountain of unfolded laundry, I realized that we never quite do. We did our best to get everything in order before finally falling asleep around 1:00 AM.


When the alarm clock buzzed just shy of five hours later, I wanted to hit snooze so badly that I would have given my first born for another 3 hours of uninterrupted sleep. But that couldn't happen, we had an appointment and had to be on time. I felt nervous but excited as I looked across our spacious bed at Mrs. Dude and said "Let's go have a baby".
And so we did.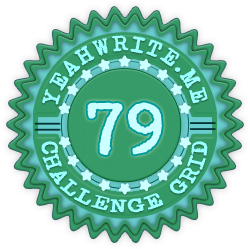 After a few weeks away, I'm excitedly rejoining the YW crew this week.